Submit your #MyUTRImpact video and win the UTR Award!
NYJTL and Universal Tennis have partnered for the 30th Annual NYJTL Mayor's Cup to bring you a fun way to tell a story about how tennis has changed your life!
Here's how you can submit your #MyUTRImpact story! Follow these steps:
1. Download the Greenfly app to your phone.
2. Use code "UTRMayorsCup" to sign up.
3. Record your video on your phone say your name, UTR and how tennis has impacted your life.
4. Upload the video to the Greenfly app by pressing on "send videos or photos anytime"
5. In the "Add a description" area, write your  name, UTR, your  Instagram handle and/or Twitter handle and #MyUTRImpact
6. Then press "send"!
Video Requirements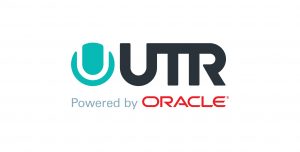 • Player Full Name
• Player UTR
• Player Age
• Tell us how tennis has impacted your life, what does tennis mean to you.
Ex: Hi, my name is John Smith, I'm 15 years old and I'm a UTR 8.50. Tennis has had a big impact on my life because…"
Approval 
1. Videos will be submitted to Greenfly. Team UTR will review and approve videos before they are made public, making sure that every video shines a positive light on both NYJTL and UTR.
2. Videos will be shared on @MyUTR Twitter, Instagram Facebook using the hashtag #MyUTRImpact, @NYJTL will monitor social platforms and re-post these videos on their social channels.
3. Approved videos will be shared to NYJTL and MyUTR YouTube channels
Winners Announced at Final Awards Show!