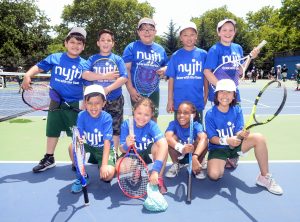 The NYJTL Mayor Dinkins Cup – The Mayor Dinkins Cup is the largest free junior interscholastic tennis competition in the nation, with players from all over New York City representing public, parochial, and private schools. Formerly the Mayor's Cup, NYJTL renamed the tournament the Mayor Dinkins Cup to honor NYC's first Black Mayor and NYJTL Board Member, who served 35 years, David N. Dinkins. Learn more!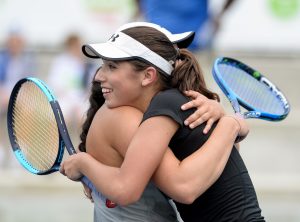 The NYJTL Mayor's Cup Girls' Varsity Team Championship — The 2019 Mayor's Cup Girls Varsity Team event was held on Wednesday, November 6 and Sunday, November 10 at the Cary Leeds Center for Tennis & Learning. The Girls Varsity Team Championship is a continuation of the Mayor's Cup Tennis Championships. The event offers the Fall season's girls tennis teams from public, private, and parochial schools the chance to battle it out to be crowned the best team in New York City. Click here to see the 2019 Girls' Varsity Draw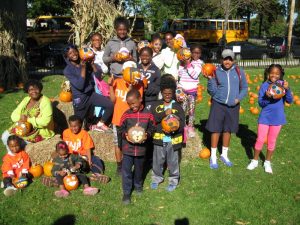 Fall Festival —  A fall highlight brings hundreds of local children out on a weekend for tennis fun and autumn joys such as pumpkin picking and decorating, face painting and other treats.  This year's event was from 10 am – 3 pm, on Monday, October 14, 2019 in Crotona Park, the home of the Cary Leeds Center for Tennis & Learning. (press release)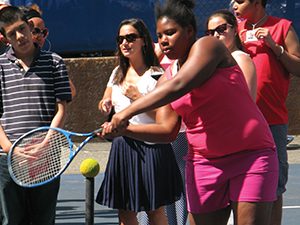 Special Populations Festivals — Summer tennis festivals serving children with special needs. Special Populations events have been held throughout the city; each participant gets a special prize that includes a certificate and blue ribbon.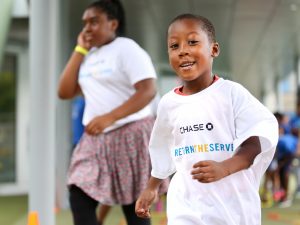 Chase – Return the Serve — An annual event held at the Cary Leeds Center for Tennis & Learning in partnership with the USTA Foundation and Chase. Over 150 children from NYJTL programs are invited out the Center in July for a day of exercise, tennis, zumba, arts & crafts, healthy living, and more.  Through the USTA Foundation, Chase provides a grant to facilitate additional free NYJTL youth programming throughout the year.