"Our idea is to use tennis as a way to gain and hold the attention of young people in the inner cities and other poor environments so that we can teach them about matters more important than tennis…" Arthur Ashe
Through tennis, academic enrichment, character development and healthy living, NYJTL provides the necessary support to promote holistic growth preparing youth for long-term success.
Money is the biggest driver of early participation – Aspen Institute, Project Play. That is why NYJTL community and afterschool programs are offered at no cost to the participants ensuring that youth K-12 from all five boroughs are served.
NYJTL life skills are central to building the characters of children in New York City.
Critical Thinking
To solve different kinds of non-familiar problems in both conventional and innovative ways.
Self-Direction
Setting goals and expending the energy and effort to achieve them.
Positive Attitude
Conduct themselves in a positive and respectful manner.
Competitive Spirit
Demonstrating the drive to win, desire to be the best, while demonstrating on court self-control.
Resilience
To persist despite setbacks or challenges.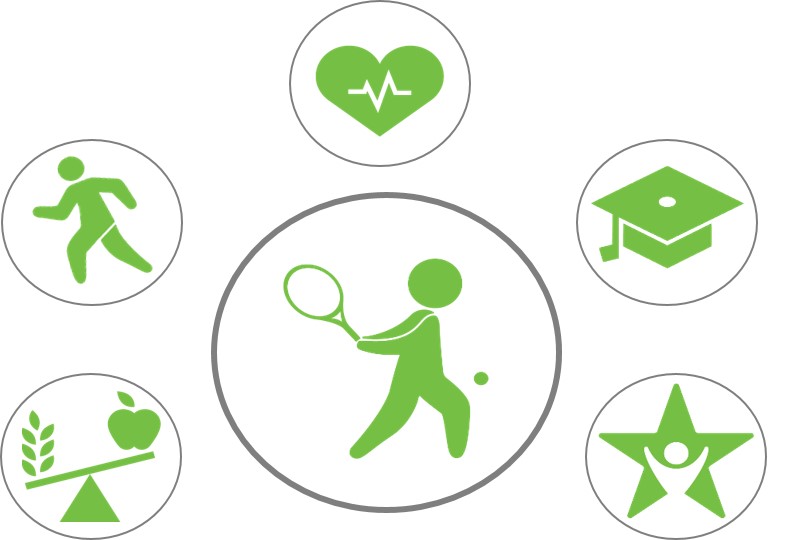 NYJTL's vision is to enable kids to GROW WITH THE GAME.

We asked students and their parents how they felt about their participation in NYJTL tennis and education programs. Here's what they had to say:
81% of parents say their child is a better tennis player and their child is more confident overall because of NYJTL
79% of students feel more confident as a result of participation in NYJTL programs
69% of parents say their child's grades improved as a result of participation in NYJTL education programs
The impact of NYJTL on the lives of children all over New York City is profound. If you are interested in volunteering please contact us at development@nyjtl.org.
To make a donation to support NYJTL programs and the youth of New York City, click here.