Even though school was out, NYJTL's Community Tennis Program ran the Presidents' Week 3-Day Doubles Tournament for kids on February 18, 19 and 20.
The CTP Presidents' Week Tournament had boy & girl divisions in the following age groups: 12, 14, 16, 18 and 9/10. Over 100 participants came to the Cary Leeds Center to play in the tournament!
The boys 12 division was on February 18, and the first and second place winners are all part of tennis-playing families and play year-round on Roosevelt Island at Octagon Park and the Roosevelt Island Racquet Club both led by Site Director Joyce Short and her staff!
The first place winners were Eric Langerman (Age 11) and Ian Remor (Age 11), both who are long-time CTP participants on Roosevelt Island.
Ian currently attends tennis with his sister who plays with him. Eric's older brother, Danny was a coach with NYJTL for six years and just graduated from Baruch last year.
The second place winners were Alex Cuamani (Age 10) and Uriel Huerta (Age 9), who are also from Roosevelt Island CTP locations. Alex and Uriel are cousins and have older and younger siblings who are also part of CTP.
The third place winners, Mustapha Darbol (age 12) & Kyheem Graham (Age 12) are both from one of our ACES Sites – MS 241X and their coach brought them out to Cary Leeds to participate in the tournament.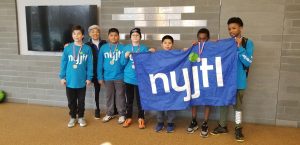 Left to Right: Eric, Coach Joyce, Alex, Ian, Uriel, Mustapha, Kyheem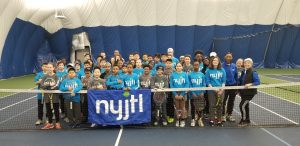 CTP PRESIDENTS' WEEK – 12 & 14 – FEBRUARY 18, 2020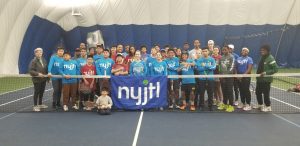 CTP PRESIDENTS' WEEK – 18 & Under – FEBRUARY 19, 2020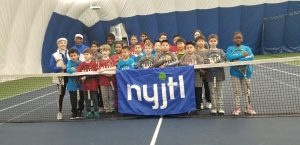 CTP PRESIDENTS' WEEK – 9 & 10 – FEBRUARY 20, 2020