In a flurry of brightly colored tulle tutus and striking face paint, 350 students from 27 schools in New York City performed their way across the stage for the "Step Into the Spotlight: ACES Artists Take Center Stage" Visual Arts Showcase. Held at the Milton C. Bassin Performing Arts Center at CUNY York College on Tuesday, June 11, the showcase brought participants of NYJTL's ACES Afterschool Program together to celebrate their artistic achievements.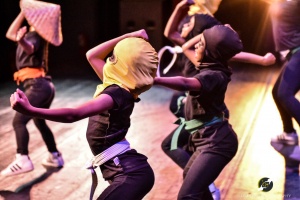 The visual arts showcase gave children an opportunity to proudly present their creativity to their friends and family through performance art and a visual art gallery, curated by Melissa Vega, Site Director at M.S. 378X/Icahn 2. The venue also holds a deeper significance: the bright lights of the stage at CUNY York College illuminate the path to higher education .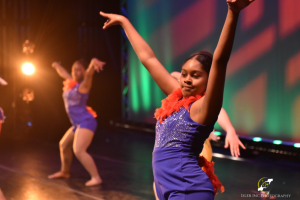 "This event doesn't only allow us to showcase the immense talent housed within our ACES programs, but it also gives us ability the to put into practice the emphasis we place on character year-round. This annual event allows us to reiterate to those who join us that tennis is who we are, but it isn't all we are," said Ryan Mitchell, NYJTL Program Manager.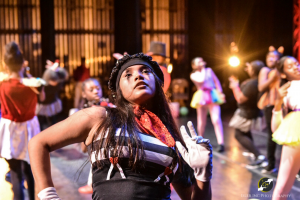 The ACES Afterschool program uses tennis as an avenue to teach children the life skills necessary for success later on in life, though it doesn't stop there. Activity specialists also offer instruction in everything from art and dance to robotics and cooking in order to develop character and ignite a passion for learning in children that goes beyond the classroom.
See Our Students In Action!
Visual Art Gallery Contest