Registration for Summer Camp is now closed.

Train here. Compete like a champion.
The Team at the Cary Leeds Center invites you to Summer Tennis Camp!  The team of world-class coaches welcome you to have fun, train hard, and improve your game.  Play at the newly completed state-of-the-art Cary Leeds Center for Tennis & Learning situated in Crotona Park, conveniently located in NYC.
All levels welcome, ages 5 – 18.
Summer Tennis Camp Programs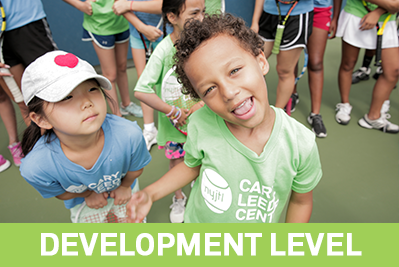 Move, Groove & Improve.
Fun, fun, fun! Campers spend the day keeping active on court, making new tennis friends, and having a blast! Low compression balls are utilized to accelerate learning and make mastering skill and technique easier.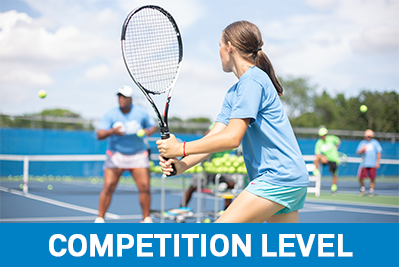 Train like the Pros.
High Intensity! Led by an excellent team of coaches and designed for advanced players, competition level training allows players to sharpen skills, improve technique and understand high performance play strategy. Daily schedule includes tennis instruction, mental toughness training, and fitness conditioning. Those wishing for the most competitive training may try out for the NYJTL Tournament Team.

Schedule
June 14 – August 20

Hours
10:00 am – 4:00 pm
Tennis: 10 am – 12 pm
Fitness: 12 – 1 pm
Lunch: 1 – 2 pm
Tennis: 2 – 4 pm

Price
Daily Rate: $155
Weekly Rate: $700
Full Summer Rate: $6,580
For external transportation options, please inquire at the front desk.

Refund, Cancellation, and Make-up Policy