Mayors Cup
With more than 600 entries, the Mayors Cup All-Scholastic Tennis Championships is the largest tennis tournament in the nation. Elementary, middle school, and high school students representing public, private, and parochial schools from the entire New York City metropolitan area have been competing against each other since 1988 in both individual and team competitions.
The Mayors Cup event affords NYJTL youth the opportunity to participate at all levels of competition.
For more information about participating in the Mayors Cup, contact Scott Daly at tc@nyjtl.org or call 347-417-8177.
Click here to read NY Tennis Magazine's recap of last years event.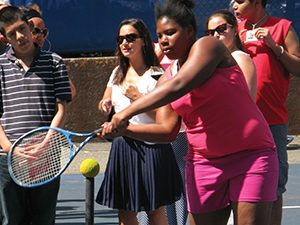 Special Populations Festivals — summer tennis festivals serving children with special needs. Special Populations events have been held throughout the city; each participant gets a special prize that includes a certificate and blue ribbon.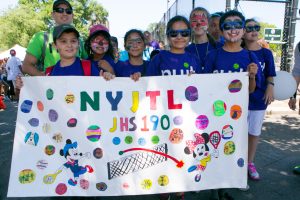 Disney Kids Day Parade – one of the most creative highlights for the NYJTL summer program participants is designing banners incorporating Disney characters. The beautiful works of art are carried by the enthusiastic young artist/athletes in the annual parade.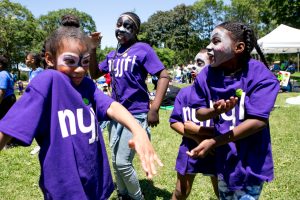 Fall Festival – a fall highlight brings hundreds of local children out on a weekend for tennis fun and autumn joys such as pumpkin picking and decorating, face painting and other treats.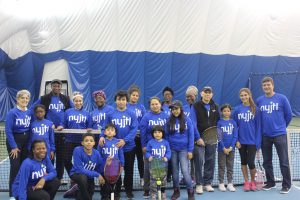 FACES – The Family and Community Engagement Series (FACES) is a free tennis and education pilot program at the Cary Leeds Center that commenced in January, 2016. The program welcomes families from the South Bronx community to participate in tennis and other programs, which include healthy living, financial literacy and more.