The Grand Slam Clinic and Round Robin returned on May 14, 2021! Joined by women from the NYJTL Board of Directors for two hours of tennis and drills led by former WTA standouts Ahsha Rolle and Anna Tatishvili, followed by a light boxed lunch on our patio. The entire event was held outdoors at our flagship facility at the Cary Leeds Center in the Bronx. We invited all 3.5+ women players to join us for a great day and to support the programs of NYJTL.
The Cary Leeds Center is following strict COVID protocols as determined by New York State. You can find a complete review of those protocols here.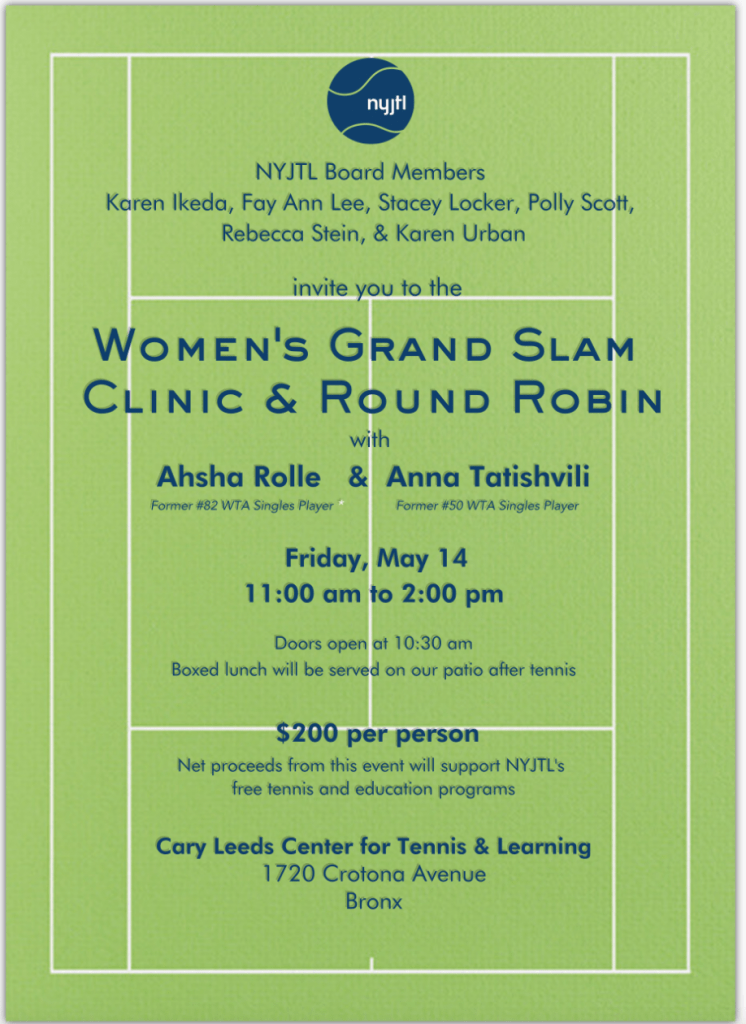 Net proceeds from the event will support NYJTL's free tennis and education programs.
Thank you for supporting New York Junior Tennis & Learning!
I cannot attend but would like to make a donation.