TIE BREAK TENS CHALLENGER USA
EVENT WINNERS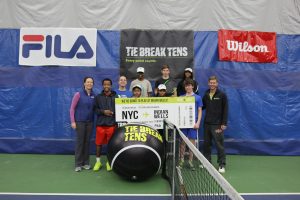 BOYS
Romero Jones
W 10-5
Christian Bobko
W 10-6
Shawn Mitchell Yon
W 10-3
Charlie Robertson
W 10-8
GIRLS
Keisha Marcellin
W 10-8
Deliala Friedman
W 10-4
Imani Jean
W 10-4
Alani Connor
W 10-5
ABOUT THE EVENT
Think you've got what it takes to make it at a professional tournament?  Now's your chance!
Join us for the Tie Break Tens Challenger, a single-elimination 10 point tie break tournament, and earn your place as one of eight winners to receive an all-expense paid trip the the BNP Paribas Open at Indian Wells, California!*
From March 4 to 6, eight winners (four boys and four girls) will receive grounds pass credentials to attend player meet-and-greets, the Tie Break Tens Pro Tournament, and play in a Tie Break Tens exhibition, all in beautiful, sunny Southern California. All participants will receive apparel from FILA and additional prizes from Wilson.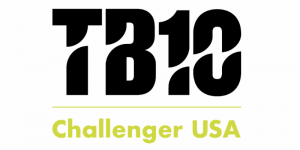 Pre-Qualifiers – February 1, 2019 at 6 pm

Qualifiers – February 2, 2019 at 1 pm
Cary Leeds Center for Tennis & Learning

*Pre-qualifier entries are on a first come first serve basis
Tie Break Tens Prize Package
plus Wilson Discount
Enter to win a prize package from TB10!
Package includes TB10s cap, t-shirts, socks and signed player merchandise from the likes of Venus, Serena, and Rafa. 
All entries will receive an exclusive discount to the Wilson online store.
ENTRIES CLOSED