Adult Programs
Our experienced and accomplished staff is dedicated to providing the highest quality adult tennis programming. We offer beginning, intermediate, and advanced lessons and league play for all NTRP ratings.

To register, contact Ahsha Rolle,  Director of Adult Programs at arolle@nyjtl.org or call our front desk at 718.247.7420.
Adult Clinics and Classes
Summer Session: July – October, 2020
10 week sessions for $450
Drop-in rate is $50/session
Without loyalty card: $50
With loyalty card: $45
NEW Developmental League
Starts: November 10
Schedule: Tuesdays 8-9:30 pm
Rate: $50 drop in or $450 10 pack (players may use their beginners or intermediate punch cards)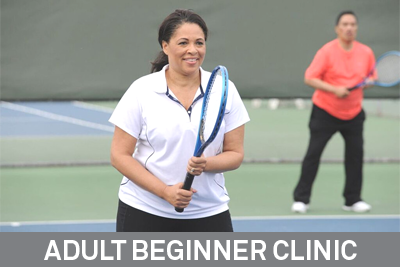 NTRP 1.0-2.5 — Learn to Play
Discover the joy of tennis! We make it easy and fun to play the sport of a lifetime. All basics are covered with emphasis on learning by doing!
Schedule:
Monday
Thursday
Saturday
Sunday

6 – 7:30 pm
6 – 7:30 pm
12:30 – 2 pm
12:30 – 2 pm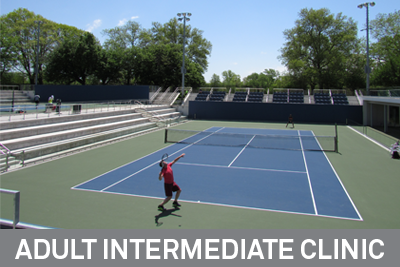 NTRP 2.5-3.0 — Learn to Compete
Improve your match and league play with a well-balanced combination of technique, drills, strategy, and point play.
Schedule:
Monday
Thursday
Saturday
Saturday
Sunday

6 – 7:30 pm
6 – 7:30 pm
9 – 10:30 am
11 am – 12:30 pm
9 – 10:30 am
Call us at 718.247.7420 or email Ahsha at arolle@nyjtl.org to register.
*Only ONE makeup allowed. Makeup MUST be done within session.
**Each class requires at least TWO students to begin.
NEWS 
Cary Leeds wins the Men's USTA Bronx League
Congratulations to our 4.0 Men's Team for going virtually undefeated in the regular season, winning the league! A fantastic group, thanks again to everyone involved!