Adult Programs
Our experienced and accomplished staff is dedicated to providing the highest quality adult tennis programming. We offer beginning, intermediate, and advanced lessons and league play for all NTRP ratings.

To register, contact Ahsha Rolle, Director of Adult Programs at arolle@nyjtl.org or call our front desk at 718.247.7420.
Adult Clinics and Classes
Fall Session: October – December, 2019
10 week sessions for $450
Drop-in rate is $50/session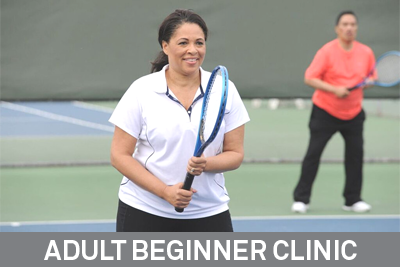 NTRP 1.0-2.5 — Learn to Play
Discover the joy of tennis! We make it easy and fun to play the sport of a lifetime. All basics are covered with emphasis on learning by doing!
Schedule:
Monday
Thursday
Saturday
Sunday

8 – 9:30 pm
8 – 9:30 pm
12 – 1:30 pm
9 – 10:30 am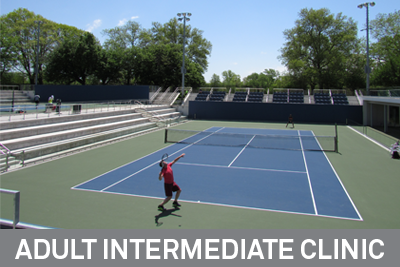 NTRP 3.0-3.5 — Learn to Compete
Improve your match and league play with a well-balanced combination of technique, drills, strategy, and point play.
Schedule:
Monday
Thursday
Saturday

8 – 9:30 pm
8 – 9:30 pm
12 – 1:30 pm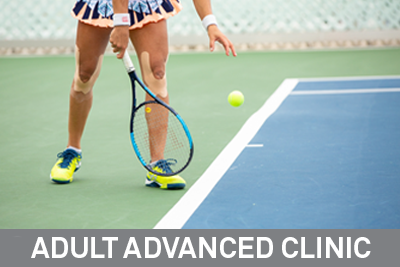 NTRP 3.5+ — Take it to the Next Level
This clinic has an emphasis on advanced stroke production and strategy, along with rigorous drills and challenging match play.
Cardio Tennis

Join us for our new Cardio Class, where you'll work with our team of world-class coaches to get your heart rate up, improve your tennis skills, and get fit.


Schedule
Sunday
3-4:30 pm

Rates
$35/session
Instant Tennis

There's no better time than now to learn the sport of a lifetime! Instant Tennis is a free class for beginners interested in exploring a new sport.



Schedule
Tuesday
2-3 pm

Rates
FREE
Former Collegiate/Pro Player Clinic
Dust off your skills in our high level clinic. All players will be former or current college or pro players looking to get a great workout with players on their level.

Schedule
Thursday
8-10 pm

Rates
$599 for 10 weeks
$75 drop-in
Register here.
Call us at 718.247.7420 or email Ahsha at arolle@nyjtl.org to register.
*Only ONE makeup allowed. Makeup MUST be done within session.
**Each class requires at least TWO students to begin.
NEWS
Cary Leeds wins the Men's USTA Bronx League
Congratulations to our 4.0 Men's Team for going virtually undefeated in the regular season, winning the league! A fantastic group, thanks again to everyone involved!