Registration for this event is now closed. For any questions, please contact Pam Glick at pglick@nyjtl.org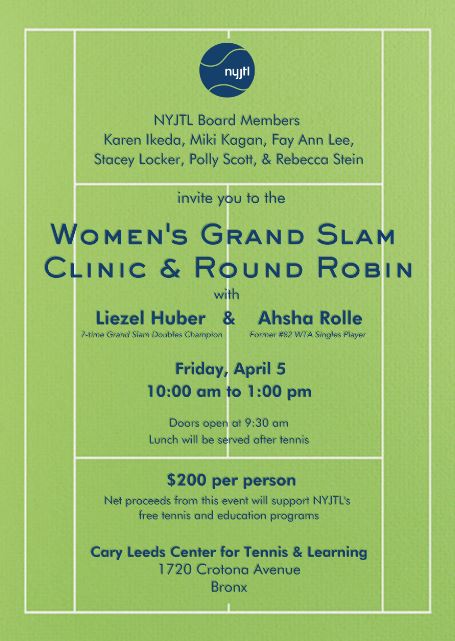 Come join us for a fun morning of tennis on Friday, April 5 at our annual Women's Grand Slam Clinic and Round Robin featuring Liezel Huber and Ahsha Rolle!  Enjoy two hours of round robin tennis and drills followed by lunch with wine and mimosas. Awards will be given to the top two finishers in the round robin.
Liezel Huber, Executive Director of Tennis at the Cary Leeds Center,  is a former world #1 doubles player who won seven Grand Slam Doubles titles. Ahsha Rolle, Adult Programs Director at the Cary Leeds Center, is a former # 82 WTA singles player and played for the US Fed Cup team.
All proceeds benefit NYJTL.
Can't make it but want to donate? Click here.